Workshop Invitation: Discover the CIRCLean – a USB key sanitizer to avoid malware infections - Tuesday July 8th 2014 (4PM-6PM) at the Technoport Belval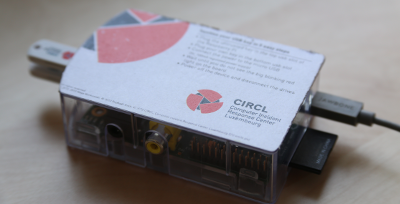 It is our pleasure to invite you to the CIRCLean workshop on Tuesday July 8th at the Technoport Belval from 4pm to 6pm, located at 9, avenue des Hauts-Fourneaux, L-4362 Esch-sur-Alzette.
We will be presenting our independent hardware solution, CIRCLean, which enables to clean documents from untrusted USB keys. The device also converts automatically untrusted documents into a readable format on a clean USB key/stick.
This technology is made available as a free software ready for use and commercialization and is highly customizable. Besides the device does not require any technical prerequisites of any kind.
Malware regularly use USB sticks to infect victims. They are common vectors of infection, and as an example, lost USB keys have a 66% chance of malware infection.
➢ Join us on July 8th to discover more and discuss with us usage and development.
In partnership with Technoport Belval

To register, please contact us by sending an email with your first and last name.